The Civil War Lodge of Research No. 1865 AF&AM

SINGEING NEPTUNE'S BEARD: BRO. COURTENAY TAKES ON THE U.S. NAVY

A Paper Submitted to

the Editorial Committee

for Inclusion in the Lodge's Transactions

John M. McKee

Member, Civil War Lodge of Research No. 1865 AF&AM

PM, Myrtle Lodge No. 145 AF&AM, Oklahoma City, OK

2658 Piper Hills Drive

Shiloh, IL 62221-3455

(618) 416-5072

history_ferret@yahoo.com

The Ghiaours have taken the trouble of shaving our beards, and of making our chins smooth, but the beard grows again."

–Ottoman Grand Vizier in reference to the defeat at Lepanto, 1571

Bro. Thomas Edgeworth Courtenay was no sailor, only used maritime transportation for shipping goods, and was not involved in naval operations before the war. But he did affect, but not necessarily check, U.S. Naval operations for approximately a year (1864-1865) during the Civil War. The effort involved the least investment, and smaller risks than more daring attacks, but also had more restrictions to carry out. In the end, the results were minimal (one likely sinking) but would inspire similar approaches in asymmetrical warfare and even terrorism. The invention and application of the coal torpedo was the product of a Freemason but one which was enabled through Masonic contacts, not as part of a Masonic conspiracy or even inspired by its teachings. His efforts were simply his personal attempts to support the war effort of his adopted country given its materiel disadvantages. The aims of this paper is to understand the character of Bro. Courtenay and his Masonic connections, to define the conditions of his service, and assess its effectiveness in the war effort.

Since the discovery and recovery of the C.S.S. H. L. Hunley, much research has become publicly available about the technological developments in unexpected areas. The use of torpedoes, underwater vessels, and even aerial endeavors have shifted the focus from conventional warfare on the front lines to clandestine warfare on the home front. Foremost among these published researchers is Mark Ragan, whose list of publications since the 1990s has focused on the Hunley, undersea warfare, and now clandestine warfare during the Civil War, and especially waged by the Confederates. He has succeeded in bringing much of the material into one volume, but its flaws detract from its potential greatness. While he has exploited many sources, including official records and contemporary newspaper accounts, his latest publication has not included information that was already available and could have been easily verified. He does have a few factual errors, but these alone do not detract from his work as they are minor. However, his interpretation and conclusions are sometimes unsupported by the facts and tend to speculation. This account would accept as fact claims that must be verified or does not investigate facts that could draw a different conclusion.

Fortunately, Ragan's efforts inspired others to research the clandestine perspective of the war. William Tidwell, a member of the Surratt Society, also explored the role of the Confederacy's clandestine war effort. His focus detracts from going in depth to areas outside Washington, District of Columbia, and his research leads back to the Lincoln Assassination Conspiracy. Statements describing facts outside the geographical focus are prone to mistakes, such as misspelling Courtenay's name.

Another significant publication is the work of the Thatcher père et fils on their ancestor, Bro. Thomas Edgeworth Courtenay, and the development of the coal torpedo, or coal shell as used by Bro. Courtenay. The pair has succeeded in taking a family scrapbook and forging a credible historical work. The use of family sources (as many family members committed their memories to paper) is particularly useful, providing insight into their beliefs and attitudes. They went so far as to provide context afforded by the availability of research into understanding the times in which Bro. Courtenay lived. Family statements are faithfully rendered, and do not hide or minimize their subject's statements on slavery, states' rights, and personal liberty. The authors were also careful not to turn their biography into a hagiography – the reader is left to assess the character. However, the key weakness is not following up on the leads and filling in the gaps. For example, mention is made of contact between him and Ill. Bro. Albert Pike, but no context is provided on the extent of their contacts or whether they sat in lodge together beyond the immediate endorsement of his proposal. They also neglect to cross-examine particular claims, such as the actual cause of the Chenango disaster, relying more on speculation and uncorroborated statements. In several areas, the authors pose unanswered questions, which only serve to irritate the reader with unresolved issues. Any update should not only incorporate additional research since 2011, but also expand the volume to a larger book for encompassing his connections into the proper context, and resolving any remaining issues.

The shortcomings of Thatcher, Tidwell, and Ragan do not preclude their works from being added to the shelves of researchers and enthusiasts alike. Their efforts do lend themselves to discussion and further research. The same cannot be said for the efforts of Jane Singer, Charles Tilton II, and several others whose attempts still contain too much factual errors to be useful. Researchers should use caution when using these works. Considering that Singer's work has been published more than a decade ago, research and revision are mandatory before reissuing; considering her work has improved since then, which would help both her and readers alike. Her central thesis may need some adjustment to reflect the introduction of previously unavailable information.

Tilton also published a work recently covering the various aspects on land and sea, from the front lines to the home front. This work provides an overview of these efforts as a function of the Confederate Secret Service Bureau and Signal Corps, providing an initial attempt at a comprehensive look. Its main detraction is its lack of depth, as various relationships are not explored or even contemplated. Rather, items are treated as topics, and the author has introduced a few factual errors. Courtenay is treated as a lone operative without the benefit of oversight or organization. One can hope that follow-on volumes would focus on particular aspects that were glossed over and a better treatment of the relationships will be explored.

For the other works that are springing up on the Internet without proper peer review, an actual education is a necessary remedy. These other attempts at writing about Confederate operations are not up to academic standards. These works were written with a preconceived conclusion and marshaled only the facts that supported them, denying the reader depth and analysis or consideration of alternate perspectives, and in some cases, an illiterate treatment of the subject. No further discussion will be given to these politically motivated screeds.

Now, the results of research will be presented.

    Accounts of Bro. Courtenay's life put his Anglo-Irish origins in Northern Ireland, with forebears from the Courtenay and Edgeworth families. He was born on April 17, 1824 to Charles Courtenay (1774-1832) and the former Mary Anne Forrest (1782-1848), who were from the poor side of these leading families (the youngest children of the youngest sons). His family was Protestant, members of the Church of Ireland. His elder brother, William Forrest Courtenay (1809-1848) had immigrated to America, set up businesses in New Orleans, Louisiana, Memphis, Tennessee, and Vicksburg, Mississippi, and paved the way for his younger brother to join him in 1842. They worked as brokers, providing supplies to the planters, and then selling their cotton in England. They later relocated their business to St. Louis, Missouri in 1847.

    He married the former Mildred Ann Clendenin (1827-1903) in 1847 in Louisville, Kentucky. Her father's family, of Scottish origin, relocated from Maryland, and settled in Louisville. Her mother's side came from Virginia. Her father had just relocated to St. Louis in search of business opportunities when she met her future husband. Soon after the marriage was held in Louisville, they set up house in St. Louis. To this union were born the Rev. Dr. Austin Matlack Courtenay (1850-1938), Miss Ellen Watters Courtenay (1855-1938), and Miss Mary Amelia Isabel Courtenay (1867-1943). Two other children, James Clendenin Courtenay (1852-1853) and Charles Edgeworth Courtenay (1854-1854), did not survive infancy.

    Thomas and Mildred were a lovely couple, and were apparently active in the Methodist Episcopal Church. Their son Austin recalled that his father's letters to his children showed him as "a cultured and educated man, kindly and deeply concerned for his family's welfare–not only in material ways, but for a growth in character and matters of the spirit." His mother was "a pretty and vivacious young woman. She was musical and I have books of her music, the sweet sentimental airs dear to her generation…She did exquisite handwork". He also recalled that she was "a sad and disappointed woman" and that "life dealt harshly with her and her training and discipline had given her no armor with which to withstand the blows".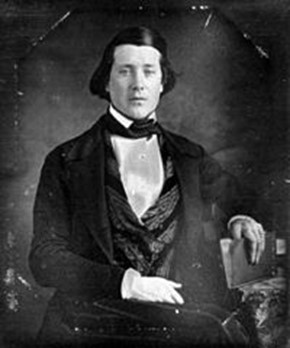 During the 1850s, he became an insurance underwriter, insuring shipments transported on rivers. His company, the Farmers' & Mechanics Insurance Company, was among 42 underwriters who identified the firm of the engineer James B. Eads as the sole agent for recovering (salvaging) property insured by them. He later headed the Bridgeport Insurance Company, which required him to travel to Boston, Massachusetts in 1858. He continued in this business until the beginning of the war. A search of newspaper articles from the period did not identify any lawsuits associated with him, but, in fact, found praises for his work on behalf of companies based in the South and West in turning a profit for investors. As an insurance underwriter, he would have become quite familiar with the causes and risks associated with navigational hazards and boiler explosions aboard the steam vessels that plied the inland waters. One of his business partners was his brother-in-law, John Peay Clendenin (1839-1909).

    His commercial efforts were not limited to brokering and insurance. He also tried his hand at publishing. One notable effort was to work as the business manager for the artist Leon Pomarede (1807-1892), such as advertising his panoramas of the Upper Mississippi River. He also participated in other ventures such as an ice company and real estate. He also tried his hand in the sale of liquor in 1861.

    In 1853, Bro. Courtenay petitioned Polar Star Lodge No. 79 AF&AM of St. Louis (now Gateway Lodge No. 40 AF&AM), for membership. According to family records, he became a Mason in 1853, but no further information regarding his status at the time of his death. This lodge was charted in 1846, and its membership were the river men, pilots and captains, and merchants of St. Louis society. One notable member was Bro. Samuel L. Clemens, who joined the lodge, being raised on May 21, 1861, before heading west to California.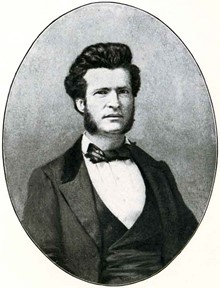 In January 1860, he was appointed to fill the unexpired term of Michael S. Cerre, Sheriff of St. Louis, a former Whig and National Democrat politician who died in office. Though the term would expire in August of that year, he did not seek the post in the following election. An audit of the books of the Sheriff's office revealed that its funds were short for the expenditures reported. Though one of the staff members, Thomas M. Barron, was responsible, Courtenay was held liable because he was in charge. With the pressure to collect debts and satisfying creditors on his own business ventures, the pro-Republican press mocked his situation and disparaged his attempts despite trying to bring suit in civil court, which he had to dismiss in 1863 as unwinnable due to public bias. But troubles bigger than local politics was brewing.

    With the secession of several Southern states and the outbreak of hostilities between them and the Federal government, people throughout the nation had to decide where they should stand. For many, the answer was obvious, whether based on place of origin, current residency, business interests, family affiliation, or personal temperament. Regardless of the rationale, he favored supporting the South, but feared that the condition in Missouri, particularly in St. Louis, would put his family in danger. A letter he sent privately to Senator Stephen Douglas about the secession crisis was vilified openly in the Northern Press. With St. Louis firmly under Federal control, Bro. Courtenay's sent his wife and children to live with relatives in Louisville while he was trying to collect debts in Memphis and elsewhere in the South. He also undertook a journey through the South to try to collect on debts.

    Piecing together details from his personal correspondence and official records, the Thatcher's recreated his journey and was able to determine that his seeking claims on his debts was the primary motive. In early April 1861, he left for Memphis to proceed to Charleston, South Carolina, the next day. Arriving during the bombardment of Fort Sumter, he departed a week later, going first to Atlanta, Georgia, then to Montgomery, Alabama, and Selma, Alabama, and then to New Orleans, and thence back to Memphis, and finally to St. Louis. The journey's results were unsuccessful, collecting only $210 out of the nearly $19,000 he needed. The Thatcher's speculated that his debtors would assume that his claims would be unenforceable under secession.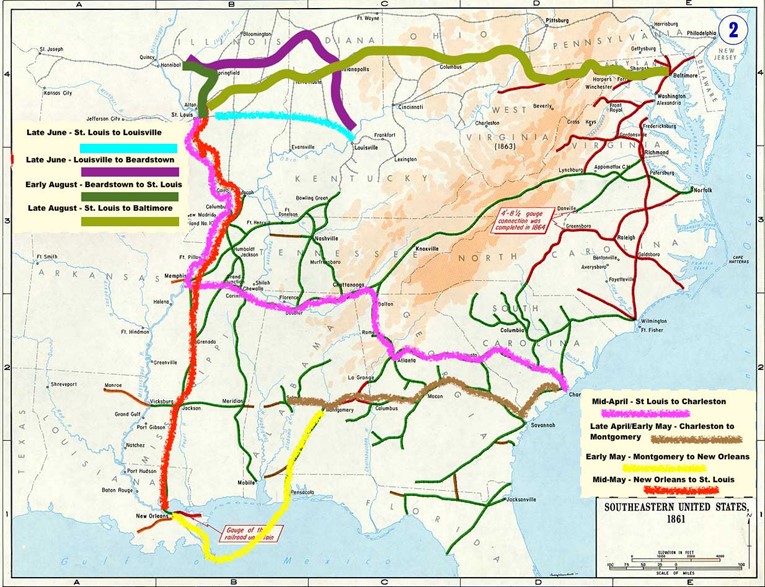 They do note that his trip was not entirely commercial, but yielding equally dismal results. Before setting off from Montgomery for New Orleans, he contacted the Secretary of War of the provisional Confederate Government. His request was to become a civilian purchasing agent for the Confederacy in St. Louis, but he received no response. I am inclined to believe that his motivation, despite his initial sympathies, was to seek leverage to collect his debts. As a Confederate official, his debtors could not refuse him.

    Upon his return in May, he dealt with issues affecting his lawsuit and standing in the community. In June, he set out to Louisville to join his family, but they had departed. He caught up with them after learning that they moved to Beardstown, Illinois, in early July. He then became very ill, and did not return to St. Louis until August. He had to deny allegations that he actually went to Richmond, Virginia. At that point, he decided to send his wife and daughter to live with relatives in Baltimore, Maryland and his son to live with her uncle in Harford County, Maryland, where they remained through 1864, apparently without any molestation by either Federal officials or Union sympathizers.

    The Thatcher's were also able to track his movements for the next two years using family correspondence. They determined that he actually pursued his commercial ventures, trying to re-establish himself as an insurance underwriter and other ventures in Union-held territory and Canada. He even tried to obtain a position as British consul to the Southern states, should Britain extend diplomatic recognition, but that attempt was unsuccessful. As the legal issues in St. Louis progressed, his attorney summoned him to return to St. Louis, and was detained by the Provost Marshal. Able to account for his travels since April 1861 (but not mentioning his schemes as purchasing agent and consul), he was released. Resentment over the political course of the nation, issues regarding his lawsuit, and his in-laws' joining the Confederate army, the stress made him declare which side he would support. He decided to "go South." In August 1863, he made his way to Bro. Major General Sterling Price's headquarters in Arkansas to offer his services.

By 1863, Union forces had driven organized resistance from Missouri and most of Arkansas, even occupying the state capitol of Arkansas (September 1863). After the fall of Vicksburg on July 4, 1863, and the surrender of Port Hudson soon afterwards, Union control of the Mississippi River severed the Confederacy in two regions incapable of supporting each other. Any offensives could only serve to divert forces from Federal armies from penetrating further into the South. Their only weakness was the lines of supplies they had to maintain on land and over water. Only by striking them at some vulnerable spot could they perhaps achieve some success.

    Air Force military planner Colonel John Warden would have described the South's situation as Case III, whereby the defender is vulnerable to attack but cannot reach the enemy. That is, the South was clearly on the defensive and could not extend the battle lines northward. Indeed, the area under the South's control was shrinking weekly and its major ports were becoming more effectively blockaded. Its transportation and industrial infrastructure, already overstretched, was becoming unsustainable and eventually broken and useless. To address this disparity, the defender must seek ways to forestall further attacks, regroup and re-equip, and improve defenses. Concentration of forces is one approach, as its field forces were consolidated into armies to protect its major cities (viz., Richmond, Charleston, and Atlanta). Another approach is to interdict enemy forces and resources behind the lines through quick action and retreat.

    Interdiction can be applied anywhere along the enemy's lines of communication and supply. These can be employed directly at the front lines, along its rear operating areas, or at the sources of the enemy's power – leadership (communication), resources (supplies and technology), and industrial (transportation and infrastructure). The conventional application included raids by smaller forces led by John S. Mosby and Bro. John H. Morgan, to larger field formations led by Bro. Sterling Price and Jubal A. Early. Their overall goal was to cause Union leaders to pull units from the front lines, thereby reducing their numerical advantage on the front lines. However, another campaign was being waged on a smaller scale (in terms of forces employed) but with the same area of operation. On October 13, 1862, the Confederate Congress authorized the formation of small sabotage groups, or "engineers."

    This strategy was one of sabotage directed at the material side of the Union war effort. District commanders issued special orders to form small sabotage groups to operate behind enemy lines, but with specific rules of engagement. This approach involved intercepting and destroying transportation (e.g., trains and steamboats), cutting communication lines, and conducting small raids in remote communities (e.g., St. Albans, Vermont). This was the approach that the Allies employed through Britain's Special Operations Executive, America's Office of Secret Services, and various European and Asian partisan groups during the Second World War. These required weapons that could be employed surreptitiously and with deadly effect; that is, the Confederacy was embarking in the application of asymmetrical warfare. Major General Price issued Special Order No. 135, dated August 18, 1863, which directed the enlistment of people to organize small groups subject to the orders of the district commander.

Bro. Courtenay had an idea that did not involve direct conflict but could have the same effect on the enemy. Bands of "engineers" or "destructionists" were already employed to commit acts of sabotage. One technique was to bore out firewood, filling them with gunpowder and concealing them among the firewood provided to steamboats, apparently with some effect. Being familiar with the risks inherent with steamboats, he determined that an improvement was needed, as other ships used coal. He conceived of the coal torpedo as one that would meet this requirement. His first step with the proposal was to obtain an endorsement from Bro. General Price, who endorsed his proposal of September 30, 1863:

I have examined the plans of Mr. Courtenay for annoying the enemy and think it excellent, and I would recommend that Govt [sic] take steps to make the experiment. You can give a letter to that effect.

To obtain an additional endorsement, he contacted Illustrious Bro. Brigadier General Albert Pike. His note was dated October 9, 1863:

I have examined the plans proposed by Capt. Thomas E. Courtenay of St. Louis, for doing injury to the enemy in this war. The idea is simple, efficacious, cheap and easily tested. I am clear in the opinion that the plan can be effectually used on our Western rivers, and I think it ought by all means be tried.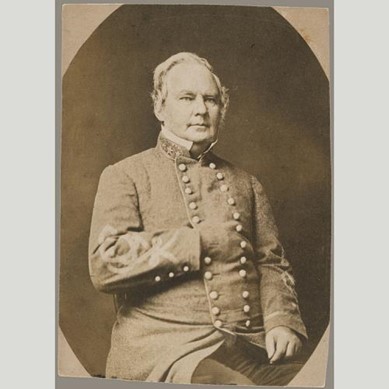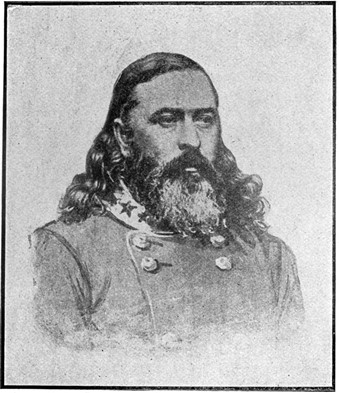 With note in hand, he travelled from Pike's headquarters at Washington, Arkansas, to Shreveport, Louisiana, headquarters of the Department of the Trans-Mississippi. With approval from the Department, he was issued a horse and orders to carry dispatches to Richmond, where he reached in November 1863.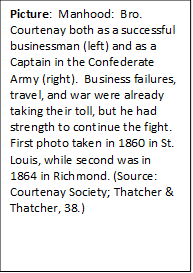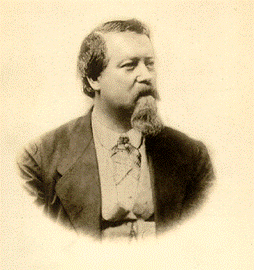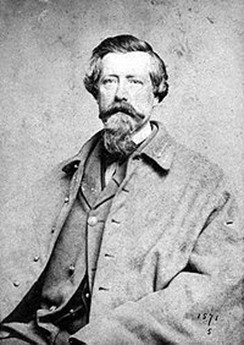 The coal torpedo was a metal shell that was filled with gunpowder (about five to six pounds of black powder) and coated with coal dust. It was meant to look like an ordinary lump of coal that would not appear any differently to the coal heaver shoveling coal into the furnace. When loaded into the furnace, the rising temperature would set off the fuse, causing the coal torpedo to explode, destroying the firebox and damaging the engine. Casualties would primarily be from shrapnel, though the disruption of the boiler would also cause scalding to those around it. Aboard a steam vessel, the coal torpedo can also break a hole in the ship's hull, causing it to sink. In some cases, the boiler unit itself would be launched into the air. All Bro. Courtenay needed was the opportunity to present this weapon to Confederate leaders.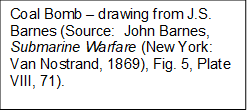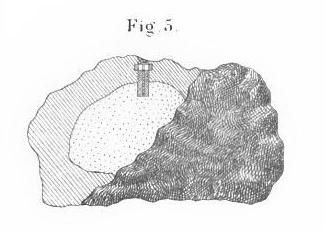 Before proceeding, one must understand the role of Freemasonry (and fraternalism in general) during the Civil War, especially as they related to technological development. America being a nation of joiners was probably truer during the Nineteenth Century than today. Participation in social events was not an option, but a way of life expected for all people. The opportunities were not just for making friends for potential advantages, but also on learning and incorporating the social mores, demonstrating loyalty to one's community, and obtaining self-development that could not be obtained through the limited opportunities of formal education. Fraternal organizations that were open to most freeman included the Odd Fellows, the Improved Order of Redmen, and of course the Freemasons. Many men belonged to two or more of these organizations. They learned to act as gentlemen toward each other despite political and religious differences (at least, among Protestants), overcoming these differences to achieve a worthy goal for the community. Serving as lodge officers provided an opportunity to learn administrative skills that were not available through traditional apprenticeship programs and formal education.

    One way to contact as many men of some wealth to raise capital was through the local club, or in this case, the lodge. Professional men such as attorneys and physicians, as well as businessmen, were members of these lodges and one could inform prospective investors about the proposals. Lodge rules strictly prohibit the partisan discussion of politics, the sectarian debate on religion, and the proposal of commercial ventures. But one could use the forum to build personal ties to these people for support later.

    Evidence can be found on both sides of the Mason-Dixon Line. In the North, several New Yorkers formed the Pacific Pearl Company. Masonic affiliation was found among at least three members of the board (and Odd Fellows on two). The result was the production of the Sub Marine Explorer. In the South, several men from Port Lavaca, Texas, were members of Lavaca Lodge No. 36 AF&AM. Through their contacts in Mobile, Alabama, and Charleston, South Carolina, they formed an organization later known as the Singer Submarine Corps, which was responsible for building and employing naval torpedoes (mines) and the C.S.S. Horace L. Hunley.

    However, saying that Freemasonry was established to create these engines of destruction and support subversion is both inaccurate and misleading. These men were already united by a political cause and would have used some other venue to accomplish their respective objectives. These organizations only served to instill some discipline in their personal conduct, not solicit and direct their activities.

    On December 7, 1863, Bro. Courtenay presented his plan Jefferson Davis, President of the Confederate States. A week later, the Confederate Secretary of War James Seddon directed the Ordnance Bureau to manufacture a few shells, but Courtenay complained that he still did not have authorization for his plan of employment as of January 19, 1864. The next day, the Confederate Senate took up the measure, and approved it during a secret session on February 15, 1864, the day after the Hunley made history. On March 9, 1864, Seddon outlined terms for the formation of Courtenay's company of "engineers." These terms directed which targets were legitimate and under what circumstances they may be attacked. The Confederate Government wanted to avoid the appearance of indiscriminate use.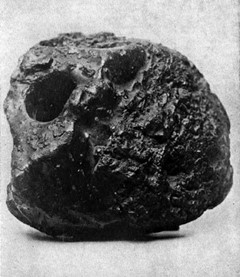 Bro. Courtenay's travels were kept east of the Mississippi River within Confederate-held territory. By May 1864, he had travelled to Mobile to find manufacturers for his torpedoes. After returning to Richmond, he was identified as a leader of raiders who attacked and destroyed the supply ship Juliet Baker in the James River, and then he went to Wilmington, North Carolina. While the Thatcher's could not discern a reason for travelling there, they believed he was trying to arrange the passage of Alabama cotton as well as passage for himself for funding and conducting operations from Canada and Europe. A submarine explosives expert, the British-born engineer Lieutenant Henry Bolton, was then assigned to Fort Fisher, and could have been consulted on perfecting the device. By July, he was back in Richmond, visiting Libby Prison trying to recruit foreign-born prisoners to act as saboteurs. In September 1864, he took transport aboard the blockade runner Old Dominion, along with the cotton and his coal torpedoes, bound for Halifax, Nova Scotia, Canada. He would not return to the United States for four years.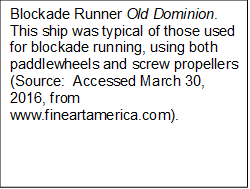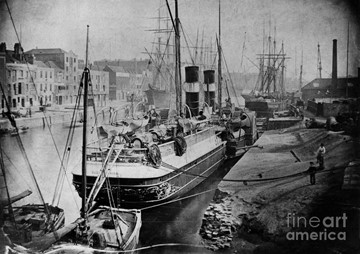 No sooner was the order dispatched than Federals learned of it. On March 20, 1864, Rear Admiral David Dixon Porter reported that the crew of the USS Signal intercepted the dispatches and the Special Orders dropped by a courier (identified as R.W. Dunn) trying to cross the Mississippi River. The documents were brought to his attention, who quickly dispatched a detailed report to Union Secretary of the Navy Gideon Welles. Porter then outlined measures to prevent these acts of sabotage. Already, its implementation was being challenged before the first target could be identified.

    News of the boiler explosion aboard the U.S.S. Chenango on April 15, 1864, brought hope for Bro. Courtenay and fears for the Federals. In a letter dated May 21, 1864 from Mobile, he wrote to his friend, Colonel Lachlan McLachlan, about the delays within the Confederate Government for approval, with this statement:

My work is beginning to tell on the Yankees a short time since the Chenango U.S. gun boat was blown up at Brooklyn by one of my coal torpedoes (as the Yankees call them) and I am now preparing to start for Canada and England to send parties from there to all parts of the West and North. You will hear of my success.

    After reaching London with his family, he described his "independent corps" of engineers in a letter to Bro. Lord Richard Grosvenor (1837-1912), in which he also proposed selling the device to the British Government, he reaffirmed his claim in a letter dated November 24, 1864:

…They have destroyed many steamers on the Missi [sic] River & a few months ago blew up the new gun boat Chenango at Brooklyn, New York. I received from the Confederate Government a large percentage of the value of Federal property destroyed.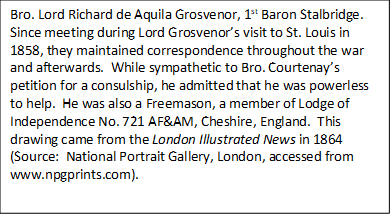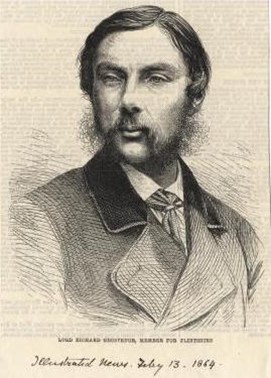 Union fears soon turned to relief. According to Welles' diary for April 18, 1864:

April 18, Monday. The steamer Chenango exploded her boilers in New York Harbor, and I feared there might have been mischief, such as [an] incendiary shell in the coal, but the reports indicate that such was not the case.

    This entry was based on initial reports from naval officials that the cause was a defect in the boiler. Not only did the Navy conduct a board of inquiry to investigate the cause, but the Coroner for Kings' County, New York, conducted a thorough investigation. The jury impaneled consisted mainly of machinists and engineers, and it called 42 witnesses, most of whom were also engineers, machinists, and boiler makers to render their expert opinion after inspecting the damage. Needing a definitive explanation, the Navy engaged the newly formed National Academy of Sciences to investigate and identify the specific cause, which was the result of using stays that were deficient in length to provide proper resistance for the designed pressure. Sooner or later, the boiler would burst. A final Naval inquiry investigated the role of its officers and engineers. The conclusion was the ship's engineering officers acted responsibly, while the inspector, Second Assistant Engineer Samuel Wilkins Cragg, was negligent in inspecting the boilers. (Cragg would appeal his dismissal two years later. His claim rested solely on the assertion that "haste" and "constant pressure" kept him from controlling "the nature of the work under his inspection and that his dismissal was unjust." Though reinstated, he only served a few more years before resigning to start another line of work.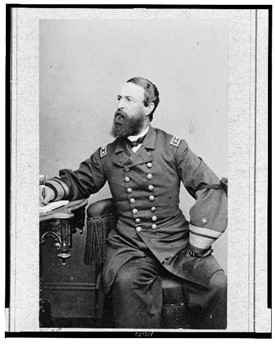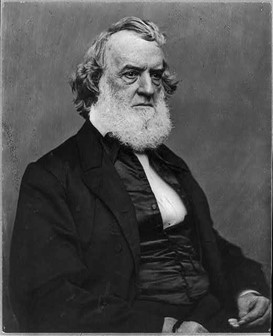 Other occurrences were also attributed but not proven. On November 27, 1864, the engine of U.S.S. Greyhound exploded under mysterious circumstances, resulting in the ship burning and became a total loss. As this vessel served as the headquarters for Major General Benjamin Franklin Butler, its loss only affected the discomfort of the general but not affected operations. Rear Admiral Porter was aboard and the consequences would have been more far-reaching had he been situated closer to the source of the explosion, or further below decks. According to him, his leadership assured the crew's survival and an orderly evacuation of the vessel. Another possible victim was the steamer Maria at Carondelet, Missouri, which exploded while docked and taking aboard soldiers for transportation and the crew stoking the engine before dawn on Sunday, December 4, 1864. While no official cause was ascribed, several accounts attested to the smell of gunpowder and the ship's boilers had plenty of water.

    The use of coal torpedoes was part of a larger effort, especially throughout the Western Theater by saboteurs known as the "Bridge-" and "Boat-Burners." These men would infiltrate ships, bridges, and storehouses utilized by the Federal Government in prosecution of the war, for the purpose of planting explosives. Some were coal torpedoes to be planted among coal bins for loading aboard steamships. Others were horological (i.e., timed fuse) bombs that would explode after a given elapse of time, usually at night. These would be planted among munitions or flammable items to ensure the greatest damage. The Provost Marshal of St. Louis identified thirteen acts of sabotage due to these men, with possibly scores of others with suspicious origins. Through the end of 1865, Federal authorities continued their pursuit of these people. They even suspected that they were part of a larger conspiracy that resulted in the assassination of the President, but, no links were ever proven or discovered.

    Not too much must be attributed, especially among notable disasters. On April 27, 1865, the steamship Sultana was carrying over 2,500 troops, many of whom were former prisoners of war, as well as civilians and paroled ex-Confederates. After the ship had travelled seven miles upriver from Memphis, Tennessee, to Cairo, Illinois, the ship exploded, with a fire engulfing much of the vessel. Up to 1,800 people perished, mostly as a result of people drowning trying to escape the burning vessel. An official inquiry determined that three of the ship's four boilers exploded. A newspaper account recounted a deathbed confession by a known boat-burner that he had placed the coal torpedo aboard the vessel. No witness could verify the confession (as the writer was the only person to note it), and no corroborating statements by others who knew the man. Given that the Federal authorities were already trying to link all saboteurs with the Lincoln Assassination Conspiracy, not connecting this occurrence would have been implausible unless they have reason to believe otherwise.

    Without official inquiries for each cause of destruction, one cannot truly guess the magnitude of the coal torpedoes' effectiveness in affecting steamboat operations. Boiler explosions were common occurrences before, during, and after the war, as safety standards were not established. Courtenay and other "engineers" did claim bounties for the reported destruction, coal torpedoes were found among captured operatives, and the Confederate government did pay these bounties on occasion, but the burden of proof for causation was not fully presented beyond newspaper accounts. An actuarial approach may determine if the incidence of boiler explosions actually increased during the war's final year. By using ships and classifying them according to age, time since last overhaul, type (e.g., riverine and ocean-going%